Welcome To Blue Bull Construction
Welcome to our roofing and home remodeling company, located in Bridge City, Texas. We pride ourselves on offering comprehensive general contracting services, focusing on exceptional craftsmanship in roofing, siding, framing, gutters, drywall, tile, kitchen & bath remodels and handyman services, among other specialties. Trust us to bring your vision to life with our wide range of skills and extensive experience.
General Contractor In Orange County, Texas
We provide high quality workmanship and guarantee customer satisfaction. We take great pride in our work and strive to deliver the best value for our customers.  All work performed will meet and exceed code requirements.
Trustworthy and Insured To Work In The Great State of Texas
When you hire Blue Bull Construction, you can rest assured knowing that you are hiring a general contractor that takes their work seriously, treats their customers like friends and neighbors, and treats their employees like family. We are fully insured with a one million dollar policy. . We offer free estimates and we charge fair prices. We are proud of our work and we want you to be too.
General Contracting Services
We provide home and business owners with quality roof repair, roof replacement & gutter installation services.
We specialize in shingle roofs.
Our customers love us because we are honest, professional, reliable, and fair.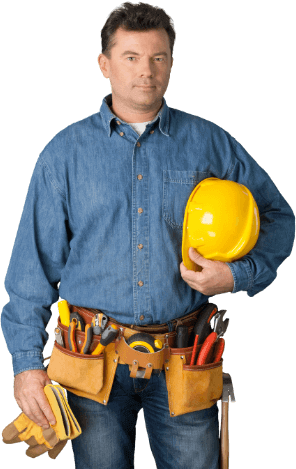 Our Work Comes With A Warranty
At Blue Bull Construction, we stand behind our work with utmost confidence. Our dedication to excellence is reflected in our promise to deliver exceptional results. With every project we undertake, we assure you of our unwavering commitment to your satisfaction.
That's why we provide a comprehensive list of warranties for each project, giving you peace of mind right from the start. We take pride in offering a minimum 90-day warranty for every job we complete, ensuring that any unforeseen issues are promptly addressed, completely free of charge.
General Contracting Service Area
Empower Your Construction Experience with Blue AI: Your Virtual Advisor
Unlock the power of innovation and convenience with Blue AI, our intelligent virtual construction advisor. Get instant answers to your construction questions, personalized project guidance, and expert advice, all at the touch of a button. Whether you're seeking inspiration for your next home renovation, need assistance with project planning, or simply want to explore construction solutions, Blue AI is here to help. Ask Blue AI Project Assistant and experience the future of construction expertise right at your fingertips.